TODAY ONLY (MAY 13, 2010)
All of our readers in Arizona can head on over to your local Krispy Kreme Doughnuts shop today, May 13th…in honor of the 2 year anniversary of Krispy Kreme's return to Arizona, and you'll be able to snag a dozen donuts for only $2 (limit 2 per person while supplies last)! And, if you are reading this tonight (the 12th) everyone in line by 5:30 a.m. when doors open will receive one 365-card good for a FREE 12 oz. coffee and FREE doughnut every day for a year…I would say that is worth getting up early for! :) Note: This offer is only good for Arizona Krispy Kreme locations!
Click here for more information or call 480-325-6789.
Just a reminder:
Last day to get a half-off Frappuccino at Starbucks is May 16th. Between now and then, you can enjoy a half-price Frappuccino blended beverage at participating Starbucks during happy hours– 3 to 5 p.m., to be exact. You can choose from one of their favorites such as the Soy Strawberries & Crème, the Extra Coffee Caramel, or the Mocha Light or you can completely create your own…ummm… yummy! My personal fave is the white chocolate mocha. You gotta try it. Click here for more information.
(Thanks, Clippin With Carie!)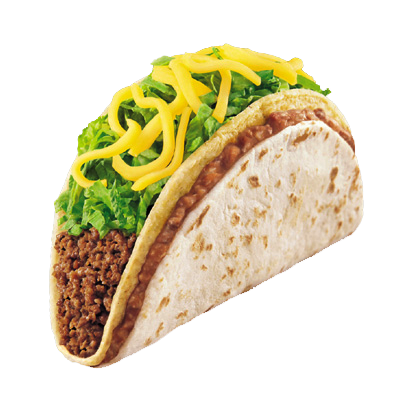 OH MY GOODNESS!!!! I just got really excited!!! Check this deal out: $2 meals from Taco Bell!!! For $2, you get your choice of 1 beefy 5 layer burrito, 1 gordita supreme, 1 grilled chicken burrito, or one double decker taco and 1 bag of doritos and 1 medium drink!!!!!! Guess I know what's for lunch tomorrow. :0) Did I mention that Taco Bell is one of my faves?

Restaurant.com gift certificates can be purchased at 80% off again! The $25 gift certificates are normally $10 or $15 (depending on restaurant), but are
$2
or
$3
with the code. They also sell $10 certificates for select restaurants for $4, making them
80 cents
each with the code. Code to use: ENJOY.
When you win the game, you get a coupon that says:
"Buy any size Sub and get a Sub of equal or lesser value free."
The coupon expires on 5/25/10.
(Thanks Slickdeals!)
Free Chick-fil-A Spicy Chicken Sandwich 5/31-6/4 with signup (beginning 5/21)'. Mark your calendars! I just received an email from my local CFA:
NEW this Month!!! Starting 5/21, sign up to reserve your invitation to receive the NEW Spicy Chicken Sandwich Free during our Premiere Week 5/31 - 6/4!! visit
www.getspicychicken.com
to become a SPICY V.I.P. guest!
Also, for those in South Jersey, the Eastgate location (Moorestown Mall) is offering free breakfast each morning 5/10-5/14.
(Thanks again Slickdeals!)
Free Chipotle with $25 GC purchase - Nationwide
Buy a gift card for $25 or more, between May 1st and June 12th, then bring your receipt in on your next visit for a
Free Burrito, Bowl, Salad or Order or Tacos.
Last day to redeem receipt is June 30th, 2010.
(Thank you one more time Slickdeals!)
Head on over to
Flame Grilled Goodness at El Pollo Loco
and get a Free small drink and Free chips with this coupon and the purchase of an irresistable Grilled Guacamole or Jalapeno Chicken Sandwich.
Coupon valid thru 5/25/10.
Find a location
(Thank you Restaurantcouponsanddeals!)
Enjoy a Buy 1 Get 1 FREE waffle at Waffle House with this
coupon
.
What's better than a hot waffle and a cup of coffee?
Coupon valid thru 5/15/10
.Find a location



(Thanks again Restaurantcouponsanddeals!)